Welcome!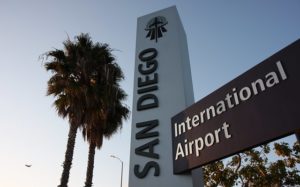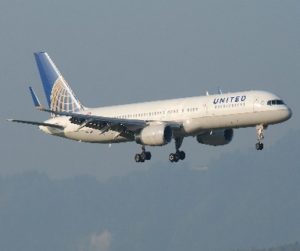 I haven't boarded a flight or had a hotel reservation since February 2020.  This is the longest stretch—by far–that I've been home in more than 20 years.  Although I've loved the extended break, maybe I miss travel a little bit because I've been watching YouTube videos of aircraft departures and landings at various airports.  I never did this when I had a steady diet of travel.
Update: After an 18-month hiatus from air travel, I had my first flight in July 2021.
Road Warrior Facts and Stories
Airline status:  Approaching 2 million miles with United and too many flights to count (it's safe to say that I won't be surpassing Tom Stuker who has 22 million miles with United)
Hotel status:  Approximately 2.5 million points accrued with Hilton
Least favorite airport:  San Diego tied with SEA-TAC (even Pre-Check lines can be nightmarish)
Most frequented airport restaurant:  Yankee Pier- SFO I bet I've eaten there 150 times.  However, it closed permanently during COVID.
Most frequent airline route:  San Diego-SFO
Most memorable flight:  Frankfurt to SFO, Lufthansa 747 upper deck
Average time I arrive at the airport before boarding starts:  Usually 90 min
Average time to kill post-security and prior to boarding:  85 min
The flight that always feels like an eternity:  San Diego to O'Hare
Number of times I've done work on my laptop during a flight:  0
Technology Be Damned… I always print my boarding pass.   I've seen way too many passengers twist themselves like a contortionist when the gate reader doesn't recognize their mobile boarding pass.  I don't want to be that person.  Also, I've never read a book on a tablet.  Call me old school but I like the book in my hands.  I admit, it was a pain to schlep around the 656-page Steve Jobs biography for a month.
Travel Pet Peeves
Women who talk on their cell phones in restroom stalls (sorry ladies)
Anyone who holds up a TSA security line (yes, you do need to take the $15 of change out of your pockets)
Passengers who claim more than one seat in a crowded gate area
I have a lot more pet peeves, but I don't want to come across as a whiner.
Continuing Down Memory Lane
I used to fly in and out of a small municipal airport north of San Diego until United pulled out in 2015.  New terminal, good restaurant, hassle-free TSA.  Notably, this airport has the same number of runways as San Diego International Airport–ONE.
I was on a flight from Frankfort to San Francisco scheduled to depart during a freak snowstorm.  The Lufthansa captain announced on the PA that we were #56 in line for de-icing so it would be a while until we were airborne (doing the math, 20 min. de-icing for each aircraft is 18 hours).  Three hours later we deplaned, and the flight was rescheduled for the next day.
On a United flight from San Francisco to San Diego, I boarded a plane and the temperature was sauna-like.  A short time later, my seatmate arrived and was sweating profusely—a United captain who bore a strong resemblance to the actor Kevin James.  When I mentioned how stifling hot the cabin was, he agreed and said, "I'll fix that", pulled out his phone and sent a text message.  20 seconds later, the AC powered up.  Interestingly, he told me that it is United's policy to have the AC on while parked at the gate but generally the ground crew is too busy to do this.
I started listening to NPR when I became a road warrior.  Stations are easy to find on the FM dial no matter where you are.  I'm a big fan.
A "memorable" conversation with an Uber driver in Phoenix…Tony told me that he was a retired NYC undercover cop who spent years tracking down drug lords from Columbia.  After his testimony put several away for years, he entered the Witness Protection Program.  He was relocated to Phoenix after undergoing plastic surgery to alter his appearance.  According to his Uber driver profile, Tony was known as a "great conversationalist".
Many years ago, I was a last-minute replacement for an auditor who was sick and all the decent hotels in the area had no availability.  Long story short…when the client found out where I was staying, they insisted that I cancel my reservation and offered me the company's corporate housing for 2 nights.  Little did I know that "corporate housing" was code for a rustic one-room shack with furnishings by Le Goodwill.  Indoor plumbing was an unexpected treat.  I don't remember the exact location, but it was relatively close to San Jose.
 Airport Celebrity Sightings
Carlos Santana
Tony Hawk
Willem Defoe ("To Live and Die in LA" is one of my favorite movies)
Joel Schumacher (director)
By my rough estimation I've spent 2000 days auditing medical device manufacturers and their suppliers over the past 20 years.  Most audits just run together but some have been memorable.
Memorable Audit Tales…
Clients with Interesting Previous Occupations
I met a sales manager at a medical device company in southern CA who was a member of the pop group Bo Donaldson and the Heywoods.  They had a few hit singles including "Billy Don't Be a Hero" in 1974.  (the video is on YouTube).  I just couldn't reconcile this middle-aged man seated across the conference room table with the image of this band in their sequined white jumpsuits and David Cassidy-like feathery styled hair.
One of my favorite stories is from an audit in Colorado.  I'm a big baseball fan and the Director of QA told me that he was an infielder in the Oakland A's triple A farm system back in the 1980s.  The day he was called up to the big leagues and would leave for NY that evening, he suffered a career-ending injury during the minor league game.  Fast forward… he went to flight school and flew F-14s in the Gulf War until an eye injury cut short his military career.  How'd you like to be the unfortunate dad who followed him on "Bring Your Father to School Day" at the elementary school?
The QA manager at a company I audited was a culinary school graduate who had worked at various restaurants along the Las Vegas Strip.  Sadly, the organization's quality system was missing a few key ingredients.
File This Under Incredible but True
A client in southern CA told me that during their ISO 13485 surveillance audit, their lead auditor mentioned that he had survived 2 commercial airline crashes and 1 very close call.
United crash in Sioux City IA in 1989. There were 112 fatalities.
Continental flight skidded off the runway at LaGuardia during a blizzard
Mexico City, I don't remember the details but there were fatalities.
The auditor told the client that none of his colleagues wanted to travel with him.
Clients' Favorite Topics other than Quality Systems
Food (everyone talks about food)
Disneyland (sorry, but I'm not a fan)
Pets (phone pictures are always passed around)
And More Tales…

During two back-to-back supplier audits I experienced hospitality at polar ends of the spectrum.  Impressively, the first supplier provided a catered hot breakfast and lunch every day as well as mid-afternoon coffee and snacks.  No paper plates, napkins, or plastic cutlery here.  The first day I was at the next supplier, I asked mid-morning if I could get some water.  The president led me into the kitchen where he filled a dirty glass with lukewarm tap water and handed it to me.  Uh, no thanks.
When I arrived for an audit at a medical device manufacturer in southern CA, the client told me that every PC in the building had been stolen overnight.  There was no sign of forced entry and management suspected it was an inside job.
The rebooted TV show, Hawaii 5-0, filmed interior and exterior scenes at my client's facility in downtown Honolulu.  One episode featured a pretty cool rooftop struggle where the bad guy was intent on bringing down a commercial plane with a rocket launcher.
I once audited a 3-person medical device company.  Their org chart indicated that the RA/office manager was the management rep.  I wanted to confirm that this was still the case, so I asked, "Who's the management representative?"  The RA/office manager (and management rep) replied, "What's a management representative?"  It was all downhill from there.
When I arrived at a client in Salt Lake City the morning of Sept. 11, 2001, I was unaware of the events that had unfolded.   (I never watch TV in my hotel room, and I guess I hadn't bothered to turn on the car radio.)  The QA director came rushing outside to meet me and I learned what had happened.  There was a small TV in the conference room, but it was old with aluminum foil wrapped rabbit ears and we couldn't really make out the images.  I was glued to the TV when I got back to my hotel room.  I flew from San Diego to Houston that following Monday which was the first day air travel resumed.  There were 8 passengers on the flight.  Kind of eerie but I was never afraid to fly post 9/11.
I was an audit team member at a start-up in the Bay Area where they had a high-end commercial cappuccino and latte machine from Italy in the kitchen.  For 2 days the VP of QA expertly made us delicious hot beverages.  When I complimented him on his barista skills, he paused and then said, "Well, I guess I have something to fall back on in case things don't work out here."
One year, I had a Valentine's Day dinner with an auditor who was conducting a stage 2 certification audit at my client.  I'm certain we were the only diners who asked our server for separate checks.
The Client Forgot to Share Key Information Prior to the Audit
I've done at least 3 audits where the client moved, and I showed up at a vacant facility.
When I arrived at a high-rise office building in TX, the receptionist had no knowledge of the audit or the persons I was scheduled to meet with.  After tracking down information for more than an hour, the client told me that I needed to be at the facility 50 miles away and not the corporate location.  Given that the client is a global distributor of chemicals and plastics, I was pretty sure that receiving, material storage, and shipping did not take place in an office building.  Sure enough, I had been given the wrong address during the audit planning stage.