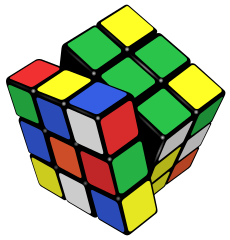 A Quality System Should Never Resemble This.  Ever.
Here's the deal.  An effective quality system is streamlined and as simple as possible, taking into account resources, product lines, quality system standards/regulations, and risk.  Many times, an organization's automatic response to compliance deficiencies is to generate another document– SOP, work instruction, or form.  The cumulative effect is your quality system drowning in documents—many of which employees aren't even aware exist.
If you need a quality system, Advanced Quality System Solutions is here to take your organization through the process—painlessly and cost-effectively.  The goal is to deliver a quality system that is manageable, supports the business needs and complies with the following regulations and standards that are applicable to the organization:
21 CFR Part 820 (FDA Quality System Regulation)
MDSAP (Medical Device Single Audit Program) regulatory jurisdictions in addition to FDA
ISO 13485:2016 Medical devices — Quality management systems —Requirements for regulatory purposes
ISO 9001:2015 Quality management systems — Requirements
The Medical Device Directive (Council Directive 93/42/EEC) of 14 June 1993 concerning medical devices
EU Medical Device Regulation 2017/745
Michelle Johnston has conducted hundreds of quality system certification audits as a full-time employee and subcontractor with BSI, a leading 3rd party quality system registrar in the medical device industry.  She knows what the typical quality system pitfalls are and how to avoid them.
Whether you're starting from scratch with your quality system or looking to improve your existing one, Advanced Quality System Solutions will provide experienced and proven support.  We do not subscribe to a "cookie-cutter" approach to quality systems because no two companies are identical.
Contact Advanced Quality System Solutions to learn more.