COVID-19 Update – All audits can be performed remotely using best practices.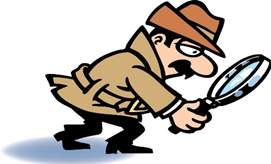 An audit is defined as "a systematic, independent and documented process for obtaining evidence [records, statements of fact or other information which are relevant and verifiable] and evaluating it objectively to determine the extent to which the audit criteria [a set of policies, procedures or requirements] are fulfilled."
Internal audits are a required activity per ISO 13485:2016, FDA Quality System Regulation (21 CFR Part 820) and ISO 9001:2015.
Benefits of a Robust Internal Audit Process: 
Identify quality system compliance issues so corrective actions can be implemented
Reduce the risk of enforcement action by regulatory bodies (e.g, FDA)
Improve the robustness and effectiveness of your quality management system
Increase customer satisfaction and improve product quality
Common Mistakes:   
An organization thinks they have a sufficient internal auditor training process. Procedure training to just an Internal Audit procedure is NEVER enough.  An auditor must have a strong working knowledge of the appropriate quality system standards/regulations and how to apply them to your company.  Additionally, they must possess solid auditing techniques (interviewing personnel, reviewing objective evidence, following audit trails, etc.).  This cannot be learned from reading a procedure or observing a single audit.  When an auditor is not qualified, the overall integrity of the audit can be significantly compromised.

Anyone can follow the Audit Checklist and record Yes/No for each question—right? An Audit Checklist, if structured properly and executed, can be a useful audit tool.  However, it is not intended to be a crutch for inexperienced auditors.  Objective evidence must be reviewed/recorded and appropriate audit trails should always be followed.

The auditor does not distinguish a requirement from their personal preference. It's simple—if you cannot link an audit nonconformity to a quality system requirement, then it isn't.  Trained auditors recognize this, poorly trained auditors don't.

Auditor independence is not maintained. Auditors cannot audit their own work.
 Why Choose Advanced Quality System Solutions to Perform Your Internal Audits?  Answer:  Experience Matters!
More than 2000 audit days delivered to clients
Proven expertise in the interpretation and application of quality system standards and regulations:

Quality System Regulation (21 CFR Part 820)
ISO 13485:2016
MDSAP Medical Device Single Audit Program (US, Canada, Japan, Brazil, and Australia regulatory requirements)
Medical Device Directive (93/42 EEC)
EU Medical Device Regulation 2017/745
Contract auditor for a leading quality system registrar/Notified Body in the medical device industry
Comprehensive audit records are generated and provided to the client, including:

An audit plan (agenda)
The audit report which details audit criteria; audit participants; complete listing of all SOPs, work instructions, and records reviewed; listing of audit nonconformities with objective evidence cited
Schedule Your Next Internal Audit with Advanced Quality System Solutions.  You can trust the results.