Welcome to Advanced Quality System Solutions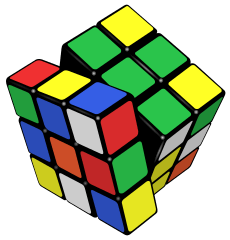 A Quality System Should Never Resemble This. Period.
Here's the deal. An effective quality system is streamlined and as simple as possible, taking into account resources, product lines, quality system standards/regulations, and risk. Many times, an organization's automatic response to compliance deficiencies is to generate another document—SOP, work instruction, or form. The cumulative effect is a quality system drowning in documents—many of which employees aren't even aware exist.
If you need a quality system, ADVQSS is here to take your organization through the process—painlessly and cost-effectively.
We can assist you with the implementation of ISO 13485:2016, FDA's Quality System Regulation (21 CFR Part 820), Medical Device Regulation (EU) and ISO 9001:2015. See below
ISO 13485:2016: Medical devices — Quality management systems —Requirements for regulatory purposes
ISO 13485 is a voluntary quality system standard
Generic in nature
Management is held accountable for the quality management system
Appropriate for medical device manufacturers, contract manufacturers, component manufacturers, service providers to the medical device industry
Largely aligned with FDA's Quality System Regulation (21 CFR Part 820) but NOT identical. Note that there are key differences and the QSR is more prescriptive but not contradictory.
ISO 13485 2016 version clarifies requirements in the 2003 version, added/removed definitions
New requirements in the areas of management review, design controls, purchasing controls, software validation, risk management (list is not all-inclusive)
Existing ISO 13485:2003 certificate holders must transition to ISO 13485:2016 by March 2019 but most registrars are requesting transitions be done much earlier.
FDA Quality System Regulation (21 CFR Part 820)
This is a quality system regulation, not a voluntary standard
The QSR is generic in nature due to the fact that there are more than 12k devices in the marketplace
Management is held accountable for the quality management system
The QSR is applicable to organizations who sell a medical device in the US, regardless of their geographic location
Not all requirements are applicable to low-risk devices (class 1)
The QSR Regulation addresses the following areas:

design controls
material controls
management
corrective and preventive actions
production and process controls
equipment and facility controls
document and record controls

FDA can take enforcement action for non-compliance with the QSR
Specific requirements for device labeling, complaint handling and recalls appear in other regulations.
Medical Device Regulation (2017/745)
Replaces the Medical Devices Directive (93/42/EEC) and Active Implantable Medical Devices Directive (90/385/EEC)
3 year transition period in effect until May 2020 for manufacturers who currently sell CE marked devices in the EU.
Beefed up requirements for post-market surveillance, labeling,
Essential Requirements in 93/42 EEC and 90/385/EEC have been replaced with Safety and Performance Requirements (SPRs)
ISO 9001:2015: Quality Management System Requirements
This is a voluntary quality system standard, each organization has the flexibility to implement their quality system in a manner that is most appropriate to them
Not industry-specific
Management is responsible for the quality management system
This version introduces new terms, greater emphasis is placed on management leadership
The 2008 version required (6) procedures; the 2015 version leaves it up to the organization to determine the type and number of procedures.
The 2015 version requires (21) types of documents and records (documented information)
Existing ISO 9001:2008 certificate holders must transition by Sept. 2018 but most registrars are requesting transitions be done much earlier.
The goal is to deliver a quality system that is both manageable and compliant while supporting the business needs. Your organization deserves better than the "cookie cutter" approach taken by some consultants.
Need help with your response to an FDA 483 or Warning Letter? Contact ADVQSS for more information.
If you need an internal audit or supplier audit, we can help with that as well. ADVQSS audits are value-added, comprehensive, and professional. We identify the gaps so you can fix them and be prepared for your next FDA inspection, Notified Body/registrar audit, or corporate audit. AdvQSS is a full service consulting company specializing in the medical device industry.
ADVQSS can also assist with responding to quality system deficiencies identified by regulatory agencies/registrars and implementing related corrective actions.
Whatever your quality system needs are, you've found the solution right here. We look forward to working with you.
Michelle M. Johnston
Owner/Principal Consultant