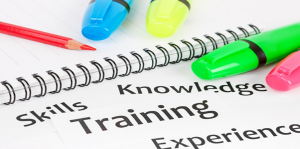 Advanced Quality System Solutions offers training classes tailored to fit your needs.  Classes can be on-site or remote—and the duration is up to you.
We've all been in training sessions where the instructor simply reads the PowerPoint presentation in a monotone voice.  B-O-R-I-N-G.  Advanced Quality System Solutions training is intended to engage the audience.  We create informative, interactive training with real-life examples to illustrate learning objectives.  And, we add a bit of humor to the mix.
What You Can Expect
Advanced Quality System Solutions will work closely with the client to determine the learning objectives and then prepare customized training materials.
Training participants will receive:
Training syllabus
Training Handouts
Certificate of Completion
Popular Training topics:
21 CFR Part 820 Overview
ISO 13485:2016 Overview
Internal Auditor Training
Conducting Effective Supplier Audits
Corrective and Preventive Actions
Complaint Handling
Preparing for and Hosting an FDA Inspection
Contact Advanced Quality System Solutions for more information.