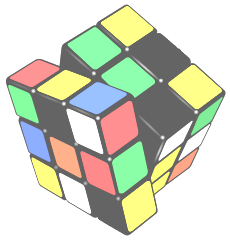 A Quality System Should Never Resemble This.  Period.
Here's the deal.  An effective quality system is streamlined and as simple as possible, taking into account resources, product lines, quality system standards/regulations, and risk.  Many times, an organization's automatic response to compliance deficiencies is to generate another piece of paper—SOP, work instruction, or form.  The cumulative effect is a quality system drowning in documents—many of which employees aren't even aware exist.
If you need a quality system, ADVQSS is here to take your organization through the process—painlessly and cost-effectively.  The goal is to deliver a quality system that is both manageable and compliant while supporting the business needs.  Your organization deserves better than the "cookie cutter" approach taken by some consultants.  If you need an internal audit or supplier audit, we can help with that as well.  ADVQSS audits are value-added, comprehensive, and professional.  We identify the gaps so you can fix them and be prepared for your next FDA inspection, Notified Body/registrar audit, or corporate audit.  AdvQSS is a full service consulting company specializing in the medical device industry.
Whatever your quality system needs are, you've found the solution right here.  We look forward to working with you.
Michelle M. Johnston
Owner/Principal Consultant